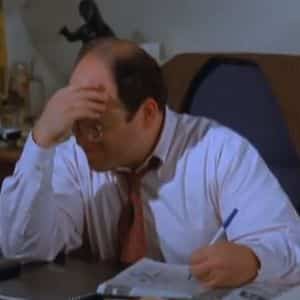 When times are tough financially for families and individuals in South Africa it can prove difficult to stay afloat. Often income falls short of monthly expenses and many people in the country find themselves blacklisted and struggling to get back on top of things.
It is nothing to be ashamed of in this day and age, with so many having fallen into debt for one reason or another. Now that loans for people with bad credit are available for people in South Africa this could change things and offer many an opportunity to get back on their feet and move a few steps closer back to financial freedom. Personal loans and micro loans are becoming more popular and those that may not have ordinarily qualified for credit in the past, such as people who are blacklisted, now have more of a fighting chance to be considered and/or approved for finance.
Burdens have been eased and the lives of individuals and families have been changed for the better because of the financial solutions above. Now applicants no longer have to be put off applying for personal loans or securing a micro loan just because they appear on the so-called "blacklist" or have a history of bad credit. Those that have felt desperate for some financial help for a long time can now breathe a sigh of relief that certain service providers will be willing to lend them money no matter how bad their financial credit history may appear.
It means that previously struggling families can afford to pay school fees for their children, others can now afford the car they need to buy to get to that new job and for some it even means just putting food on the table during a difficult time and meeting their most basic financial needs.
Perhaps the beauty of this kind of finance is the fact that money is available to borrow quickly although with it usually comes a risk. The risk being that finance such as micro loans often need to be secured which means losing a vehicle or even property if repayments cannot be met. So it takes some thought from any applicant and an absolute knowing that if a person is to apply for this type of financial solution that all monthly payments will be honured until the money borrowed with interest is paid back in full.
Some companies however offer credit in the form of quick cash loans that individuals can apply for as un-secured meaning that the risk is virtually non-existent but the amount that can be borrowed will be a lot less than secured finance.
Securing different types of loans for people with bad credit can prove a lot easier for individuals that may have just a few defaults to their name according to their financial history and in cases where these defaults have been addressed or can be reasonably explained to a potential lender.
Bad Credit Loans Online
Online applications for various loans in South Africa make the process all the more simple for individuals wishing to apply. No having to wait in tedious queue's at a bank or spending time waiting to see a consultant, loan application forms can be completed and submitted from the comfort of an office or home. Once an application has been filled out and submitted a registered financial service provider consultant will usually make a phone call to verify the application and confirm personal details.
Typically an application will require further documents to be submitted by the applicant. A valid South African proof of ID, a few months bank statements, latest proof of earnings such as a payslip and proof of address are a few examples of documents likely to be requested along with the completed application form
Certain types of fast cash loans can be available in an applicants bank account within 24 hours of approval providing all documents have been submitted. Applying to borrow money via the Internet is the fastest and most convenient method available and especially useful for those needing the cash in a hurry.
Being approved for finance for those individuals who find themselves blacklisted in South Africa is no longer the tedious and mostly impossible process it has been in times gone by. Individuals can get the help they need for whatever reason they need to borrow money as these loans for people with bad credit records have become more widespread and certainly more easily obtainable around the country.