Blacklisted loans for people in South Africa who have a low credit score can be quite a challenging lending option to qualify for. Banks like Absa, Nedbank, FNB, Standard Bank or Capitec cannot offer a loan for a person that is blacklisted. Because these banks are governed by strict lending laws.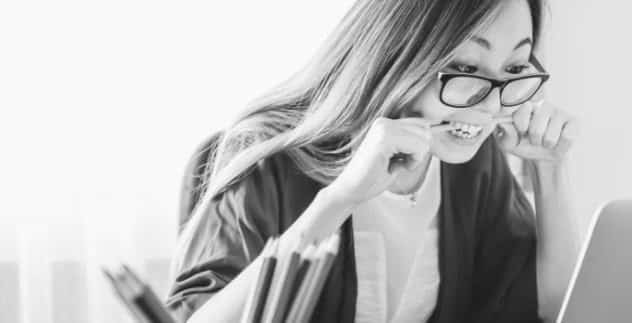 Do you need a loan but find yourself with a low credit score? Have you been blacklisted by a credit provider?
Options for blacklisted people include:
Financial Brokers
Friends and Family
Small Cash Loans
Classified Sites
Pawn Shop Lenders
These are common things to happen to so many of us in South Africa. There comes a time for many people that although their financial history may look a little poor. They now need to borrow money for a car, a new house or to get approved for finance for personal reasons.
If you are somebody in this position and think that it's probably impossible to get further financing. Think again, there are ways, means and credit providing companies willing to assist you.
Get Your Free Credit Report First
Firstly, by law you are entitled to one free credit report every year so make use of it. You can get and download your report from the TransUnion website, you can find out more about that here.
Have a good look at this report. Make sure that you agree with everything and that there are no mistakes on it. One mistake could be the difference between a high or a low credit score.
It may even be the deciding factor on whether or not you qualify for finance approval from a lender. If there are any mistakes, get them rectified. If not, download your credit report and print a copy out.
Your credit report is a document recording your financial history, detailing account or credit card payments made on time. Also missed payments and reflecting every time you have applied for credit in the recent past.
So having your own copy will give you a clear idea of exactly what a potential financial services provider is going to see when you apply for new credit.
So you are Blacklisted, Here's your Finance Options
Use a financial broker
Financial brokers exist in South Africa that can help you get the finance you need. You may be thinking, "but I would have to pay for that" and you would be correct.
But these brokers often have a lot of good connections and if your credit record is terrible, they might just know exactly which credit provider to approach to guarantee you a successful loan application.
There are a few ways to source a good financial broker in South Africa. Ask friends and family. Check your local Yellow Pages, local newspapers, noticeboards at supermarkets and search the local listings on Google and other search engines.
Help from friends or family members
Have you got any friends that are financially well off? What about rich family members?
Often we forget that there may be somebody close that could be willing to help us out with a cash loan when we find ourselves in a tight spot.
If you find someone close to you that may be willing to lend you the money you need… You can even make it all legal and binding by downloading loan contract forms and legal documents for you both to sign.
Of course, defaulting on this type of borrowing and failing to make payments could see you ending up arguing with the friend or family member that helped you.
It may even ruin your relationship so tread carefully and make sure you are both completely honest and in full agreement on the terms.
Small cash loans for people with a bad credit record
In South Africa there are an abundance of micro lending companies and businesses willing to lend out smaller amounts of cash.
Often these companies are not so much interested in your financial history and credit record. But more concerned with what you are earning currently and your ability to pay back a loan.
So if you don't need to borrow a large amount of money enquire about micro loans and payday advance loans.
Just be careful who you do business with in this case. Although there are many registered credit providers that exist. There are also some loan sharks in South Africa that offer blacklisted loans that charge unethical interest rates.
And sometimes they use bullying tactics in situations where payments are missed or money is owed.
A few other options to bring in some cash
Are you absolutely sure you actually need to borrow money? There are other options to getting the cash you need such as selling unwanted items around your home on classified websites such as Gumtree or OLX.
Or at pawn shops like Cash Converters and Cash Crusaders, or even in the classified section of your local newspaper.
Maybe you have a spare room or a garage you could rent out for a while to someone. Even a part time job could be an option if you have the spare time in the evenings or on weekends.
There are many ways of bringing in some money for you to save for what you need.
In Summary of Blacklisted Loans in South Africa
Our main point is that with all the financial trouble people have experienced in the past there are still companies that offer blacklisted loans in South Africa.
So there are still ways and options of getting the money needed no matter how bad a persons credit record may look.