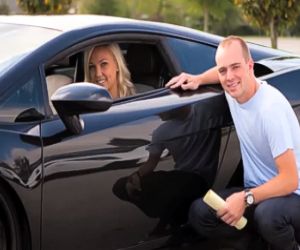 What car loans are available for blacklisted people in South Africa? Or how do you get finance to buy a vehicle if you have a bad credit score?
Most of us rely on having our own vehicle to transport us to our jobs, shopping and family commitments.
Related: Get Blacklisted Car Finance at SA Motor Loan Providers
But if you are behind on your finances and have a bad credit record you may wonder what types of car loans exist for blacklisted people.
It's a fair question but let's first put the record straight.
There is actually no such thing as a list of peoples names that are considered un-creditworthy in this country. So the "blacklist" does not exist.
Having said that, every person in SA does have a credit rating be it good or bad.
If you have a good credit record then it means that you are paying accounts on time. You may have never defaulted or had any judgments against you for late or non payments.
On the other hand if you have a poor credit history you may have defaulted on certain account payments. This will reflect against your name on your credit score.
Unemployment has nothing to do with this. Therefore in the case where an individual may have been without work for a period of time it will not reflect as any kind of negative on their financial history.
South Africa Credit Bureaus
South African's are entitled to one free credit record per year.
The top 3 credit bureaus in South Africa are:
TransUnion
XDS
ITC
These companies allow you to obtain a copy of your financial history. In order to find out what kind of negative financial records a potential credit provider may know or find out about.
If you think that there is false information on your credit record. Or that some of the financial history is incorrect then providing there is sufficient proof you can challenge the credit bureaus. And you can request that they correct the information.
Vehicle Finance from the Banks
FNB, ABSA, Standard Bank and Nedbank are the four major banks in South Africa. If you are blacklisted then none of them will be in a position to help you get a car loan.
In the last few years the banks have had to get very strict on who they lend money to. As a result somebody with a bad credit record will be considered a high risk.
If you must approach the bank for whatever reason then Capitec Bank and African Bank maybe the providers to ask for help with financing your new vehicle. But don't expect too much from them either if you have judgments or black marks against your name on your credit history.
There are car loan options for blacklisted people at various vehicle dealerships in South Africa. Although the interest rates will be higher than standard vehicle financing these solutions will at least afford you a decent set of wheels. Maybe an option until you can get back on your feet financially.
More Blacklisted Car Loan Options
As we have already mentioned the banks and other certain financial lending institutes will not be willing to help finance a vehicle if you are blacklisted. However that doesn't mean there are not other ways of raising enough money to buy your new or used car.
A micro loan could be an option. Especially in the case where an individual plans to purchase a cheaper used vehicle. Then if the funds a person qualifies to borrow do not completely cover the full amount of the purchase at least maybe enough cash to cover the initial deposit.
Raising money by renting out a room in your house or apartment. Or using the Internet to buy and sell second hand items for profit. Or working part time are a few ways of coming up with the cash for a deposit on a vehicle.
Friends and family often have savings put away. Many individuals overlook approaching them to borrow money for the purchase of a car.
The advantage with borrowing from a friend or family member is that the interest rate will be negotiable or even non-existent.
The disadvantage of course is that if you buy a vehicle from money borrowed from a generous friend or family member. And then you default on payments or break the agreement in some way. It could lead to serious family problems or ugly friendship break-ups.
The Bottom Line
The bottom line is all is not lost.
The ideal thing to do if you need to buy a vehicle and have a bad credit record is to first try and get that cleared up.
The cleaner your financial history, the better your chances and more options you have when it comes to borrowing money.
Although a little harder to find than normal finance, car loans for blacklisted people in South Africa do exist with some research. And can help to get an individual the transport needed for whatever reason.