Blacklisted car finance with an inhouse vehicle loan will help those who want to buy a car with bad credit. Because the major banks don't offer vehicle finance for blacklisted people in South Africa. The next best option is to apply for an inhouse car loan.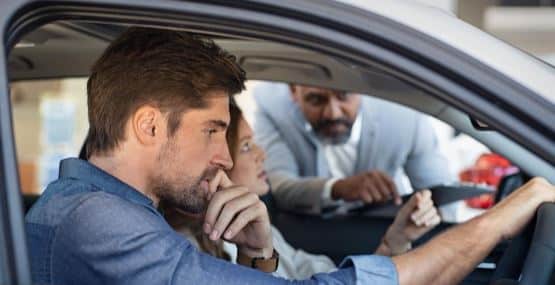 Public transport for a lot of people living in South Africa is a nightmare. When you have an important meeting to get to. Or even a day to day job you need to make sure you are punctual on a regular basis.
This means that most of us need to have our own vehicle. It also means that we need to pay for our vehicle. Because most of us do not have the kind of money needed to buy a car cash, we have to borrow.
This is all very well if you have never experienced financial difficulty and your credit record has always been good. But how about if you are blacklisted?
This may also interest you: South African Loans for People with Bad Credit
People with a bad credit record in South Africa can apply for and qualify to borrow a loan for a new or used vehicle.
Although it will depend largely on just how bad your credit rating is. And the reasons you find yourself blacklisted by companies.
Get a Free Credit Check Online
The first step in this scenario is to find out your financial status by getting a free credit check online.
Experian and Transunion are two companies that can help you with this.
These credit checks are what a potential vehicle loan provider is going to examine. So it is good for you to get the report first in order to see what they will.
The amount of inhouse car finance you can borrow if you are blacklisted will depend on how bad your credit history looks.
Study your credit record for any possible mistakes that can be rectified. Or any small discrepancies that you may be able to get removed to help clear your name.
This is important. Because the better your financial history looks to a credit provider, the more chance you have of being approved for car finance.
Once you feel you have done all you can to correct any mistakes on your credit record or paid off any outstanding debts that are owed. Then you are in a stronger position to approach the banks to apply for a loan to buy your new car.
A short list of banks in South Africa that offer vehicle finance include:
ABSA Bank
Standard Bank
Nedbank
Wesbank
BidVest Bank
Capitec
Investec
African Bank
If you find it impossible to improve your credit rating and clean up your report. Then the banks above are not going to be very helpful with financing your car. And you are going to need to look elsewhere, but all is not lost.
Vehicle dealerships in South Africa are now offering inhouse finance to people that find themselves blacklisted in the form of secured loans. Some even offer inhouse car finance with no deposit.
This simply means that you have to own something of value. Such as a house to sign against the money you wish to borrow.
This kind of borrowing is fine if you are completely sure that you will be able to honor your repayments regularly.
Otherwise you run the risk of losing your home to the car finance provider in the event that you can no longer pay them the money borrowed.
Also note that a poor credit rating means you are considered a "high risk" to lend money to. So you can expect the interest rate to be higher on any loan you may qualify for.
Blacklisted Car Finance – Short Term Loans
If you are looking at financing a cheaper second hand car then you may find a payday loan be your best option.
These small short term loans are often granted to applicants according to your ability to pay back the cash you borrow. Instead of what's gone wrong in your financial history.
Often referred to as no credit check loans as the lender will be more interested in your salary to pay the money back. Not your record of bad credit.
Often a financial broker can help with sourcing out a suitable lender when you are blacklisted. Ask friends or close family if they know of any good broker's that may be able to help you find a vehicle credit provider.
There are lenders that are willing to ignore your past credit problems. And a good financial broker will be able to point you in the right direction of finding them.
Alternative Blacklisted Car Finance
Talking of family members and close friends. If you find yourself hitting one brick wall after another trying to get a loan. Then you could ask someone to co-sign for you.
This means they trust you to make your payments on time and will be willing to co-sign a vehicle finance agreement helping you to qualify for the loan.
Just be careful with this kind of borrowing. Not honoring your debt when using a co-signer can lead to family arguments and friendship break-ups.
You're certainly not alone. So many people in South Africa have been through financial hardship and found themselves with different kinds of credit problems in the past. The key is to just keep trying different angles.
In Summary
The more you continue knocking on the door and approaching motor loan providers offering blacklisted car finance. The more likely your chances are of getting approval.
Inhouse car finance for blacklisted people at car dealers in South Africa is only available at certain dealerships.
Even if you have no deposit speak to the financial consultant at your local dealer to get information. On which dealer in your location offers these types of loans to buy a car.
This might be of interest to you: What are your Rights if you're Blacklisted in South Africa?