You can get cash loans for bad credit with no credit check from creditors in South Africa. Just keep in mind that you are going to have to apply and qualify for these cash loans at a loan agency other than the SA banks.
Where you can borrow money with no credit check in South Africa
Pawn Shops
Loan Sharks
Micro Lenders
Friends & Family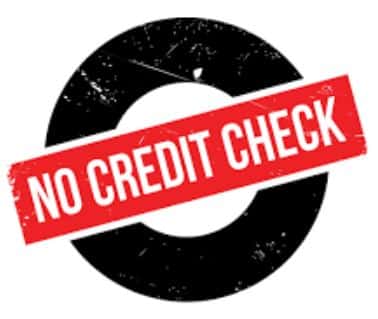 South Africa is a country full of companies offering to lend cash loans and finance to people with a bad credit record. These are available at different types of credit providers. But it is up to you to be aware of who you are borrowing from.
Micro lenders and loan sharks operate on streets in Cape Town, Johannesburg, Durban. And in fact all over the country. Although there are some credible loan agencies, among these are also some crooks.
Pawn Shops for Cash Loans with no Credit Check
Probably the easiest way to get a quick cash loan without a credit check is at the Pawn Shops in South Africa.
Most Pawn shops will lend you money within minutes.
You must have personal goods that you basically trade with the store to be able to borrow the money.
If you cannot pay back the money you borrow the Pawn shop will simply sell your personal goods to cover the costs.
There is no credit check done on this kind of borrowing. Because you are pawning your personal belongings.
A Bad Credit Record in South Africa
All of us need money to clothe, feed and look after both ourselves and our families.
So when someone finds themselves in a position of hardship the necessity arises to reach out. And apply to borrow money from a credit provider.
It can prove frustrating and difficult to qualify for finance while having a bad credit record.
However although it can seem like nobody is willing to help you with a poor financial history, there is hope. You have a few different options.
Borrowing Money from Friends & Family Members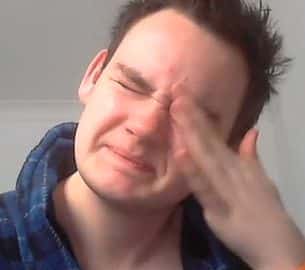 Perhaps one of the easiest ways to borrow cash for a person with bad credit is to appeal to a member of the family. Or a close friend to co-sign a loan agreement.
This would have to be someone with a very good credit record and obviously knows your current situation.
And trusts that you will be able to honor a contract. As well as the ability to make the repayments on the debt.
Of course, a co-signer will be the one responsible to pay the debt off in the event that the borrower defaults and breaks the loan contract terms.
Also, the co-signer runs the risk of ending up with a bad credit record. Should the borrower default or not making repayments by the due dates agreed.
The best advice one can give is that you do everything in your power to raise your credit score first. Thereafter apply at a bank or respected financial service provider for a more traditional loan or even a credit card facility.
This may also interest you: Available Credit Cards for Blacklisted People
Free credit checks are available online in South Africa. Which gives you the opportunity to see what may be preventing you from qualifying for finance.
Any information on your credit report that could be an error can then be rectified and you can work at re-building poor credit. By not overextending on further borrowing and making sure that you pay monthly bills by their due dates.
Online Finance Approval
The beauty of recent technology and the internet means that things such as applying for and qualifying for finance are a lot more convenient.
No need to wait in long queues at a bank or other loan agency.
No having to wait ages for an appointment with a financial consultant. Just a few clicks of the mouse on your pc from the comfort of your home or office. And application forms can be filled in and submitted within a few minutes.
There are systems that will process applications by forwarding them to various different lenders. Increasing the chances of an applicant being successful. Therefore potentially being able to offer an applicant the lowest interest rate payable.
On Approval of a Cash Loan for Bad Credit
Once an individual with a bad credit record has been approved for a cash loan it is their responsibility to adhere to the terms and make sure the repayments are made on time.
Not only will this put them in a good light with the lender but it will also help to strengthen an existing credit report. Therefore placing the individual in a much better financial position for any future financial help that may be needed to apply for.
Banks are very reluctant to help someone with a poor financial history offering no loan protection forcing people to search for better solutions.
For some reason the banks are not usually interested in the reasons for a persons drop in credit score. And if they are considered a bad risk in any way, most banks will not want to help.
South African banks won't offer loans for bad credit with no credit checks. Because they are regulated by companies such as the FSCA.
You can read more on the FSCA website.
It's a common occurrence these days for a lot of people to be in some financial difficulty. There is no shame in having struggled in the past and wanting to improve your situation.
The cash loans for people with bad credit records can be a great asset for those looking to apply for a solution. To help them get back on their own two feet financially.