Beware of work from home scams. Especially those that ask you for your banking details and or identification number before commencing work for them.
The economic recession has increased the number of people who need to earn money quickly. Which has created a huge gap for people looking to exploit others. It has also meant that many people want to work from home to save money on petrol.
Related: Bespoke Small Business Loans and Funding
There are ways to sift through the reams of part time jobs on the internet. You just need a little bit of business savvy and some common sense.
Keep your eye out for people asking you for too much information and make sure you never reveal your credit card or banking details. Let's talk more now about some ways to make money legitimately.
Work From Home Scams Types
The lists of typing jobs, paid surveys and internet questionnaires would encourage anyone to tell you to beware of work from home scams. And in most cases they are right.
Any jobs that ask you to pay for reading material first should be thoroughly investigated using registration offices like CIPRO. And if you are seriously concerned you should chat with the police.
Similarly, any jobs that request that you provide them with photocopies of your identification document or bank cards should be immediately ignored.
There are ways to earn money without being exploited.
If the jobs don't have any of these requirements on their lists, then you should be in the clear. Send through an email requesting more information about a business before you agree to commence work with them.
Discuss the way that payment will be made and whether or not it will be regular. Paid surveys, typing jobs and freelance writing are some of the most common work from home jobs.
So it's important to use your common sense and know when to beware of work from home scams.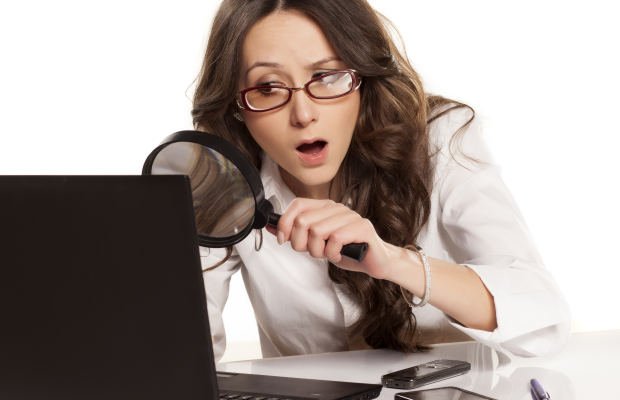 Finding Legitimate Online Jobs
Finding different ways to earn money online may initially seem very easy. But it is important to look out for scams and try and find the legitimate programs out there.
Using job websites, or social networking sites to look for work is normally the most effective way to find jobs, because there are many jobs advertised in one place.
It is normally useful to have an idea about how you would be willing to make cash before you have a look online. That way, you can refine your search and stay focused.
If you think that writing might be one of the different ways to earn money online that you might be able to do. Then why not think about starting a blog?
Blogging is fast becoming one of the most popular ways to communicate information online. It's a fairly quick way to make cash if you have some skill. Or are willing to write about something people are interested in.
How do you make money from doing this? Well it's simple – all you need to do is allow advertisers to place adverts on your site. And link them to affiliate products.
That way you can earn money for leads and/or sales made from visitors to your blog who may have an interest in specific products and services.
Another great way to make cash is to sell items that you no longer want or need on websites like ebay. Ebay is one of the most popular places to buy second hand goods. There is a market for almost everything. From goggles to bicycles to first editions of books.
You can literally sell anything. If people want it enough you can potentially make quite a bit of money. So if you use your brain just a little bit you can find a number of different ways to earn money online. It's usually just a bit of common sense to avoid the scams.
And apart from work from home scams…
Online Paid Surveys
Online paid surveys are a great way to earn cash. Many companies need to conduct research in order to see what their clients want and what people think about their products and branding. Conducting hundreds of surveys takes time and costs them a lot of money. So instead, they use the Internet as a quick networking tool.c
Many people are looking for work online every day, so there are thousands of opportunities for them to find people keen to participate. If they put a survey up and offer money for participating in the survey, they are almost guaranteed that thousands of people will respond. So if you are a business, this is a great way to get your research done fast.
If you are an individual looking to participate in online paid surveys then there are hundreds of opportunities for you to earn cash. Many companies advertise using popular job sites, or career networks. Some also use classified sites like Gumtree. This saves you and them money because access to this valuable resource is free.
Choosing to work online gives you an incredible amount of flexibility, and can offer great earning potential. But, not all web surveys are real. So it is important that you stay on the look out for scams.
Tips for Avoiding Online Scams
There are some tips that you can use to avoid becoming part of internet scams or hoaxes. Remember that when you are applying for a job you should not have to provide copies of your identification document. Neither your banking details until you have been officially hired.
Businesses should be able to provide you with a landline telephone number and a street address. If they cannot you have reason to be suspicious. It is always worth meeting people in person before you sign anything.
But often, the offers you see online are not scams. Sometimes they are just great opportunities to earn cash. Of all of the options to work online out there… The quickest and easiest is probably participating in online paid surveys.
Email Scams
Unfortunately, there are hundreds of email scams going around each day and many inexperienced people will believe what they are reading. Which in many cases can be extremely dangerous.
It doesn't matter that you are in South Africa, you can easily be a victim of fraud caused by someone who lives in another country. All of this damage can be done over the internet.
Phishing Scams
Although you can't really avoid fraudulent emails, you can choose to ignore them as well as report them. Phishing is the term used to describe those emails that are sent to try and acquire the personal information of people and their banking details. As well as internet usernames and passwords.
At least once a week is how often most people receive emails stating that they have won some overseas lottery. Or an email from one of the "banks" claiming to need their banking details for something or the other.
And if you don't know any better and have no experience with email scams, you could actually go and give out that confidential information.
Phishing is done all over the world via the internet, and most of the time these fraud freaks are smart and know what they are doing, and they can be extremely convincing.
As soon as you receive a suspicious looking email from your "bank" and it requires you to send out your banking details, you should immediately report it to the banks of South Africa so that they can warn their clients and possibly take further action.
How to Avoid Scam Emails
One way to avoid these emails is to mark them as "junk" or "spam" on your account. But it is entirely possible for these emails to sneak through that and end up in your inbox.
Even if you play the South African Lottery, you will not be informed of your winning numbers via email as you should already know. So watch out for these email scams and be extremely cautious at all times.