There are credit cards available for blacklisted people on offer but it can depend on how bad your credit record is.
You may find yourself with a bad financial record often through no fault of your own. If you are one of these people, there is no shame and do not despair you are by no means alone.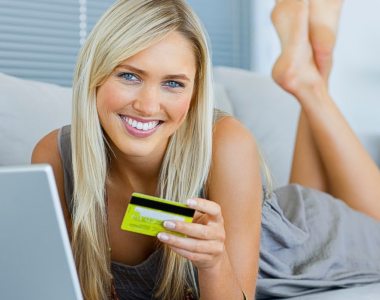 Read More: Use Free Blacklist Credit Checks to see if you're Creditworthy
Having said that, if you have been "blacklisted" by a company. At some point you will realise just how difficult, if not impossible it is to get approval for a new credit card with your bad credit record.
This can be frustrating as we don't want to carry cash in our pockets all the time. Not to mention it being dangerous with the high rate of theft in our country.
Expenses such as groceries, petrol and clothing are much easier to pay for with the swipe of a card these days. Also many of us want to buy products online which cannot be done with cash.
More often than not you pay online merchants by credit card. With the consumer having to provide his/her card number as well as a few other personal details.
So is there a solution to this problem? Is there any way a person can qualify for a credit card if he or she is on the so-called blacklist?
Yes there is… But…
The only type of card available to you with a bad credit record will be in the form of a prepaid credit card. Which means you will be spending your own money and not somebody else's. Which can obviously be good news or bad.
Prepaid Credit Cards For Blacklisted People in South Africa
The prepaid card looks the same as any other. With a number, expiry date and security code except it's not linked to a bank account. Therefore will not provide the owner with a line of credit (money to borrow – and pay back).
Instead it gets pre-loaded with a set amount of cash. And depending on the kind of card you get can either be topped up or not. So if you use your pre-paid credit card and it does allow you the option to top up with cash, when funds are running low, you can do just that. The prepaid card that cannot be topped up is issued with only the amount you pre-load it with.
Once you have spent that the card becomes worthless. This kind actually makes a nice gift for somebody.
They are available from most banks and some retailers. And accepted just about everywhere you would use a standard credit card. As well as being safer than carrying cash and more convenient.
If you are planning a trip overseas this can also be a good solution. You will not need to worry about carrying cash into another country. Or on you while you travel.
Pre-loaded Credit for Black listed
If you plan on doing a lot of online shopping then the pre-loadable card is probably the one to go for. Paying for goods on a merchant's secure website will be exactly the same as you would pay with a standard credit card.
Some Points to Consider:
Entering your card number, expiry date and security code etc. You will have limits by the amount of money that you have loaded on the card.
You can usually apply for a VISA card. Just take along your ID to your nearest branch and speak to a consultant.
If you are blacklisted it is the only solution to owning a credit card. But it's a good one to use for shopping on the Internet.
That's about all there is to it! Absa, Nedbank, Standard Bank, FNB, Capitec Bank all offer prepaid credit cards in some form to South Africans.
Use it when you travel and just about anything else you need to pay for. Especially when you cannot or do not want to pay with cash.